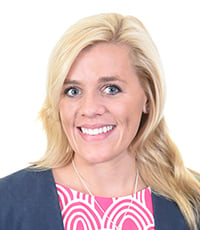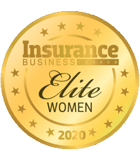 Julianne Shillington, Munich Re Specialty Insurance
Assistant vice president and public entity risk solutions underwriter
Munich Re Specialty Insurance
During her senior year of college, Julianne Shillington had the opportunity to interview for a position with a global P&C insurance company. When asked why she wanted to work in insurance, Shillington talked about 9/11 and how insurance companies help rebuild cities and societies after traumatic loss and destruction. "After this interview, I became inspired to help people and communities by working in the insurance industry," she says.
After graduation, Shillington accepted a position as a commercial lines underwriter at a regional insurance company in Philadelphia; six years later, she moved into a public entity underwriter position at Munich Re Specialty Insurance. "I enjoy being in tune with the ever-changing environments our public entities are dealing with and helping them find solutions that aid them in mitigating future risk," she says.
Outside of Munich Re, Shillington serves as chair of the Insurance Society of Philadelphia's NextGen organization, is co-founder of the Association of Professional Insurance Women's Philadelphia network and serves as a mentor to colleagues.
Company

Information
Munich Re Specialty Insurance