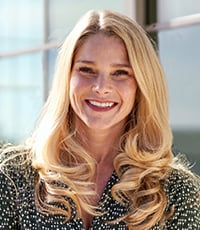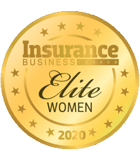 Laura R. Beckmann, AmRisc
President and COO
AmRisc
Prior to starting her career in insurance, Laura R. Beckmann worked in broadcast journalism. "I was looking for a change, and my mom, a school teacher, passed my resume along to one of her students' parents, who happened to be [AmRisc] founder Dan Peed," Beckmann says. At the time, AmRisc was a growing company, and there was a steep learning curve, "but I thrived with those challenges and discovered that a career in insurance can be incredibly rewarding and fulfilling."
Recently, AmRisc launched a formal mentorship and corporate citizenship program. It plays a large part in the company's commitment to diversity and inclusion, and it's something Beckmann is especially proud of. Within the last year, AmRisc has also focused on growing and developing its leadership team.
"Taking time to build trust in your team pays off on so many levels," Beckmann says. "For example, I learned that my team didn't see me as having much work-life balance. It challenged me to trust and delegate, and the benefits are already showing up. I can focus more on strategic initiatives for AmRisc, and I find the work even more rewarding when it's done as a team."
Being a visible and committed representative of the industry is important to Beckmann, and one way she meets this goal is by serving as a board member and vice chair of the volunteer committee of the Insurance Industry Charitable Foundation's Houston chapter.
Company

Information
AmRisc

20405 State Hwy 249, Ste. 430, Houston, TX 77070