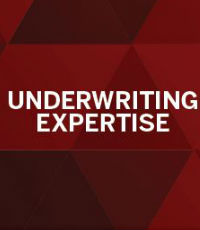 Underwriting Expertise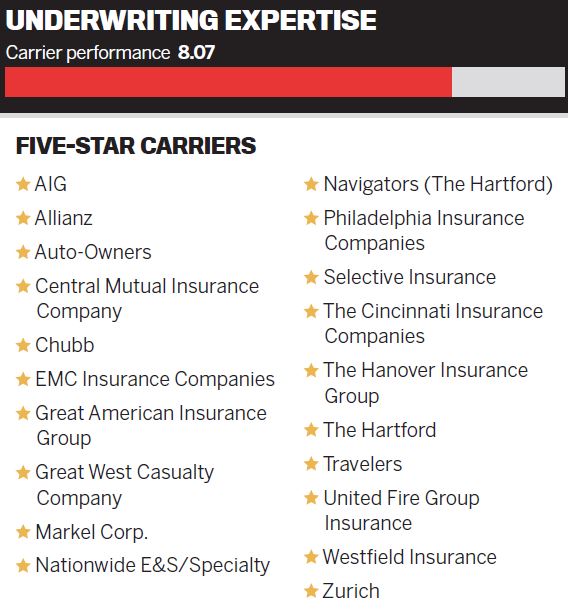 Underwriting expertise is essential to delivering great products and pricing them competitively – so it's no wonder that brokers named it the second most important thing they look for when choosing a carrier. Carrier performance in this category experienced a slight increase from last year, rising from a score of 7.96 to 8.07, and many respondents commented on the value of an underwriter's friendly demeanor, creativity and knowledge of their field.
"Underwriters make all the difference," said one broker. "Most of our underwriters are insurance experts and have the desire to write business." Another noted that an underwriter's expertise is "probably their strongest trait and is critically important now that the market is hardening."
Other brokers pointed out the need for underwriters to receive thorough training on all elements of the market and apply common sense to their decisions. "Underwriters with all of my companies should have to train in the field at an agent's office to see how real insurance sales happen," one broker suggested. "Sometimes [underwriters] need to do more common-sense underwriting and not just by the book," another broker said.
Others found underwriters' limited or inconsistent risk appetite to be a big hurdle. "Agents aren't here to practice and give a company a look at 10 risks so you can quote two of them, especially when it is in your appetite," ranted one broker, while another complained that their underwriter's "default reaction to nontraditional risks is no."
Staff turnaround is also in need of attention, according to brokers. "Stop turning over underwriters every year. [It is] very difficult to build a relationship," one broker said, while another urged their carrier to "hire quality people and give them authority to write business."