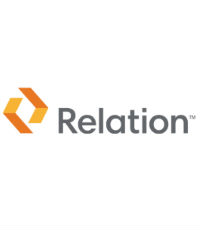 RELATION INSURANCE SERVICES
Walnut Creek, CA
Earlier this year, Relation Insurance Services announced its name change from Ascension Insurance to better reflect the company's commitment to helping mid-market companies navigate the complex world of insurance by building strong relationships and leveraging the right people, partnerships, processes and technologies.
Since its founding in 2007, Relation has completed 22 acquisitions, focusing on agencies that will complement or enhance an existing specialty or help the firm build a new niche. This approach has allowed Relation to become a fully integrated broker, providing property & casualty, employee benefits, retirement services, personal lines and collegiate solutions.
Knowing that energized, enthusiastic employees provide great customer service, Relation recently implemented a sales training program and a company-wide wellness program. The company has also created an employee engagement team that helps evaluate and prioritize employee engagement initiatives, improve the work culture, and revise company policies. In addition, Relation has made substantial investments in support personnel, including risk control, captive, actuarial, technology, wellness and benefits communication services. Its dedication to employees has helped Relation maintain impressive client retention rates.

Company

Information
Relation Insurance Services

1277 Treat Boulevard, Suite 400 Walnut Creek, California 94597