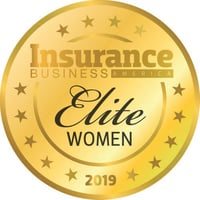 Kari Glennon, Hub International Insurance Services
Chief sales officer
Hub International Insurance Services
Kari Glennon provides sales leadership, organizational strategy and sales coaching at Hub International, where her number-one aim is drive new revenue by helping sales professional achieve their goals.
Working with insurance sales professionals and carriers, she offers real world examples and in-depth analysis to her coaching.
Having led successful sales and marketing teams, Glennon has worked on both the selling and procurement sides of a variety of industries including insurance, manufacturing, technology, retail and construction. Adding to her depth of experience, Glennon has been an owner and partner in two successful businesses, giving her a c-level point of view.
Company

Information
Hub International Insurance Services