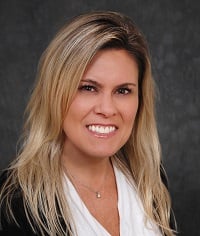 Stacy Bandy, Burns & Wilcox Brokerage
Managing director
Burns & Wilcox Brokerage
When Stacy Bandy joined Burns & Wilcox Brokerage in 2013, she brought with her more than two decades of wholesale broker experience. As Managing Director of the San Francisco office, she actively manages relationships with retail agents and carriers, oversees day-to-day operations and growth of the office, and plays a role in developing specialty programs, specializing in casualty and construction.
In her time with Burns & Wilcox Brokerage, Bandy has established a reputation for successfully expanding business with clients, and in some cases, tripling policy premium while striving to provide exceptional client services. This growth helped the office earn second place for H.W. Kaufman Group's Office of the Year Division II Award in 2017.
Bandy is passionate about mentorship and is known for working closely with colleagues just as her mentors did for her. She is also continuously taking strides to ensure that the workplace culture is inclusive and uses the team's ongoing feedback to encourage and shape the company's long-term success.
Outside of insurance, Bandy is an active member of Women of Wholesale and Veteran's Path of California and volunteers to support organizations such as La Casa de las Madres, a shelter for women and children fleeing domestic violence.