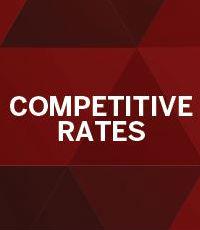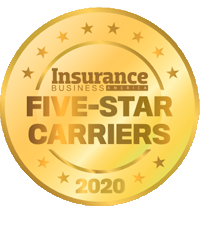 Competitive Rates
Carrier performance: 7.83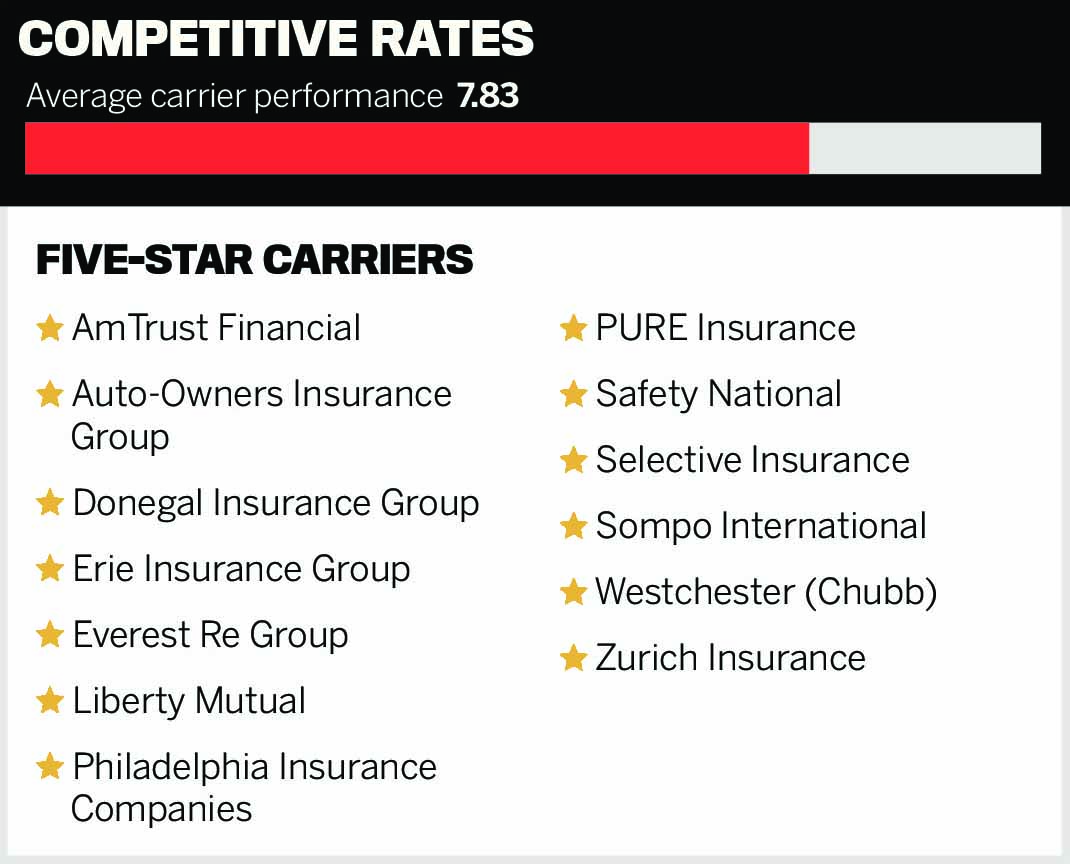 Even though carriers' average score on competitive rates increased a bit compared to last year, only 13 carriers received five-star ratings in this category. The main issues for brokers? Consistency, keeping pace with competitors and fairer systems. "It's a roulette wheel – you never know what 'fits' until quoted. No consistency," said one broker. "I wish the carriers would hold steady on premiums; we see wild renewal increases," said another. "Take on more classes and rate accordingly with competition," a third broker advised.
Several brokers mentioned issues with high auto premiums for young adults. "The system automatically assigns drivers to vehicles, and in many cases, young drivers are rated to the most expensive and highest-rated vehicle," one respondent explained.
Brokers also highlighted the need for careful consideration when assigning rates. "Do not rate up as much for comp claims or not-at-fault accidents. Review as to the cause," one broker advised, while another wanted carriers to "give knowledgeable underwriters more flexibility."
A significant amount of discord seemed to come down to what brokers perceive as the hit-or-miss nature of rates – something carriers would do well to take into consideration.