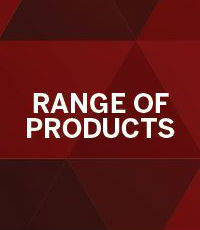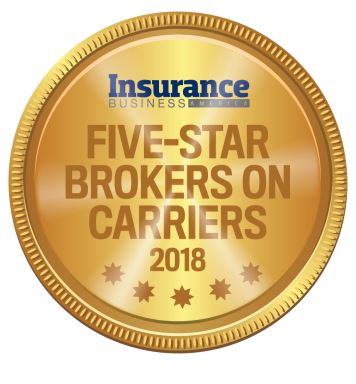 Five-Star Brokers on Carriers 2018 - Range of Products
Carrier performance 7.51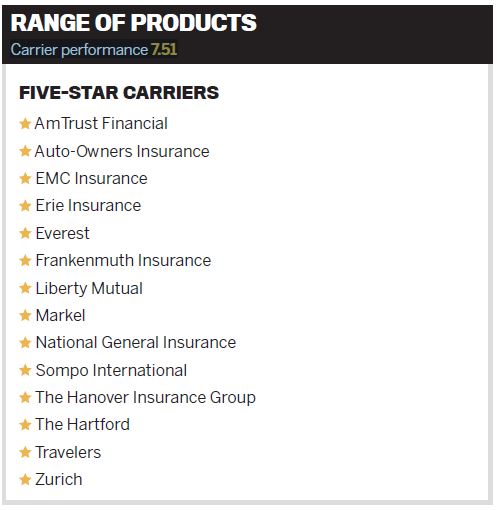 Not everyone was in the 'more is more' camp ... One broker urged his carrier to "do what you do, and do it well" and "don't try to be all things to all people"
When it comes to product offerings, the consensus from brokers still seems to be that more is better. This year, the number of carriers receiving a five-star rating for this category has gone down from 26 to just 14, while the overall performance score dropped by 1%.
Although many brokers chimed in to say they need broader offerings, the additional products they wanted varied from state to state. One broker asked for "more than just contractor and auto," while others wanted specific coverage for work sites and manufacturing facilities. Not everyone was in the 'more is more' camp, however. One broker urged his carrier to "do what you do, and do it well" and "don't try to be all things to all people."
Ultimately, it's a matter of understanding and responding to local needs and changing times. One respondent commended his carrier for having coverage enhancements for specialized industries, but noted that "they don't seem to be addressing current trends and making changes to address clients' concerns." Another broker remarked that his carrier has not expanded much in years, which could give brokers the impression that the company isn't growing and innovating.