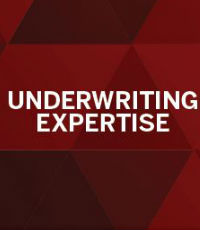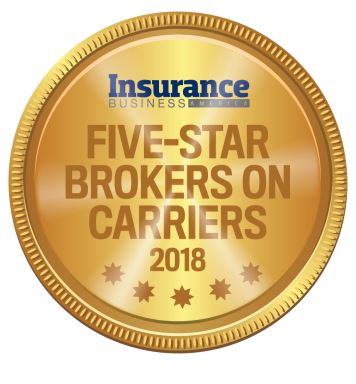 Underwriting Expertise
Carrier performance 7.96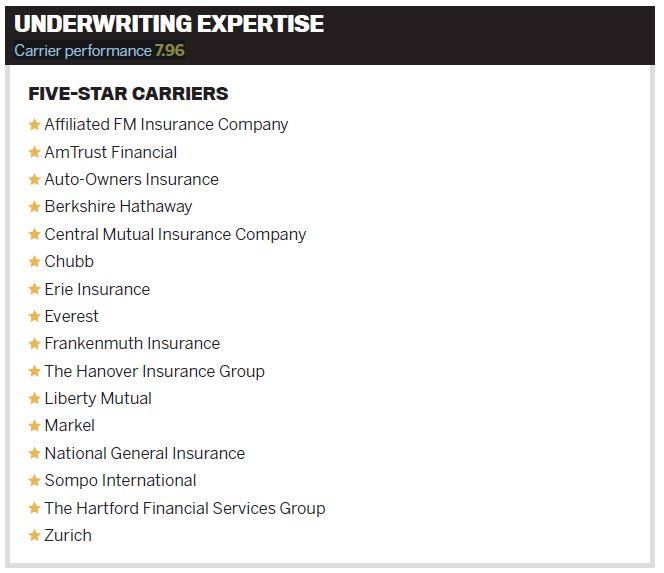 What brokers want
"Hire more underwriters with knowledge"
"Use more common sense in underwriting and pricing strategies"
Underwriting expertise remained a top priority for brokers – 53% named it an essential quality they look for in a carrier. In terms of overall performance, this was carriers' third bestperforming area; 16 companies earned a five-star rating.
Responses, however, revealed rather mixed reviews of carriers' underwriting performance. A few brokers pointed out hurdles in the underwriting process, citing "restriction by upper and mid-management" and "too many layers" as reasons for their discontent with the underwriting capabilities at their carrier.
Many of the brokers who did rate their carriers highly in this area mentioned that most of their underwriting is done online. Brokers who didn't use online underwriting had more criticisms to offer. "They need to get rid of the 'team underwriting' concept and go back to one-on-one," said one respondent, echoing the view shared by many brokers that working with a single underwriter helps to build relationships and expertise. Another broker complained, "Sometimes I get told something can be done, only to find out there is no market for it."
But there were some positive reviews. "My underwriter is excellent; I have 15 years of experience working with her" and "very easy to work with and knowledgeable in their fields" were a few of the glowing responses.