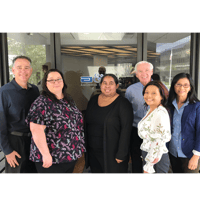 All-star wholesale partner: Anderson & Murison
Specializing in personal umbrella coverage, Anderson & Murison offers a full line of personal and commercial products for virtually all types of risks. The company uses numerous online tools – including self-raters, EZ applications, self-service options and the ability for agents to view their book of business – and continually seeks to provide retail partners with more options and efficient service.
"We realize ease of use is critical for our agents, which is why we offer many direct bill options, and we continue to refine our online presence to improve the agent and customer experience," says executive vice president Mitch Jawitz. "Our goal in 2020 is to continually improve and once again be recognized as a Five-Star Wholesale Broker and MGA."
A two-time Five-Star Wholesale Broker and MGA, Anderson & Murison has more than 50 years of experience in helping independent agents and brokers find solutions for their clients' hard-to-place and specialty insurance needs.
"With retail partners in all 50 states and access to both admitted and non-admitted markets, including Lloyd's of London, A&M continues to work with our carriers to offer new products and solutions unique to the excess market, and we hope to have additional products available in 2020," Jawitz says. Reflecting this, the company recently rolled out new and improved programs for light hazard manufacturers, distributors and commercial excess.