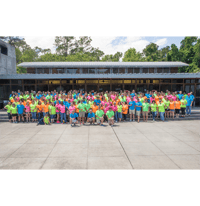 All-star wholesale partner: Johnson & Johnson
Founded in 1930, Johnson & Johnson is a family-owned and -operated business that was built on foundation of long-term relationships with agents and companies. A technology- and service-driven sales organization committed to writing business with agency partners, the company describes itself as "a passionate, team-oriented family celebrating successes together."
"We are a family of highly trained professionals recognized as industry leaders," says president Francis Johnson. "Our commitment to continued education enables us to handle day-to-day business quickly and to craft creative solutions for difficult accounts. We are motivated to work and to build long-term relationships with our agency and company partners."
Some of the value-added services Johnson & Johnson offers include direct billing, which imparts financial savings to agents and has had a 10-point impact on retention; IVANs direct policy download, which offers labor savings to independent agencies with an impact as high as 30%; and in-house programming by a team of more than 15 programmers, which allows the company to make quick changes in technology.
"Johnson & Johnson is a leader in technology, with online capabilities including rating, policy documents, payments and claims reporting," says COO Harry Johnson. "We continue to be committed to the independent insurance agency system and are focused on service, technology, markets, and an ever-increasing ability to provide a clear path to ease of doing business for our partners."
The company currently operates in 20 Eastern and Southern coastal states and has plans for expansion. "We are very excited to continue our mission to support our partner independent agencies and our partner companies," Francis Johnson says.
Company

Information
Johnson & Johnson

PO Box 899, Charleston, SC 29402