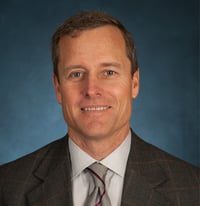 All-star wholesale partner: Worldwide Facilities
Pictured: CEO Davis Moore
Since 1970, Worldwide Facilities has steadily expanded its footprint throughout the United States. The company is celebrating its 50th anniversary in 2020, following another recordsetting year in 2019. Through its three distinct operating divisions – brokerage, MGA and programs – Worldwide Facilities provides a broad array of products through highly specialized brokers and underwriters.
"We are especially pleased with the continued product and geographical diversification we have achieved; 2019 was another year of strong organic growth, fueled by increased market share and developing our talent through our professional development program," says CEO Davis Moore. "In addition, our acquisitions continued in 2019 with the addition of Benchmark Management Group and Risk Management Advisory Group to round out our company portfolio."
Partnering with retail agents to provide them with the technical expertise and product knowledge needed to best serve their clients, Worldwide Facilities strives to deliver "in every way possible," Moore says. In 2019, that included launching transportation facilities through its Austin office, growing its cannabis program and launching an innovative energy facility in its Houston office.
"Our growth strategies are rooted in the desire to continually increase our relevance to the customers and markets we serve, to continually increase opportunities for our employees, and to provide a diversified base of earnings and appropriate returns for our equity holders," Moore says. "Our current success would not have been possible without the support and contributions from our constituents."