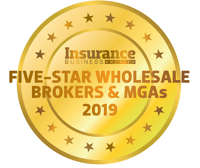 Communication
Wholesale partner performance: 8.83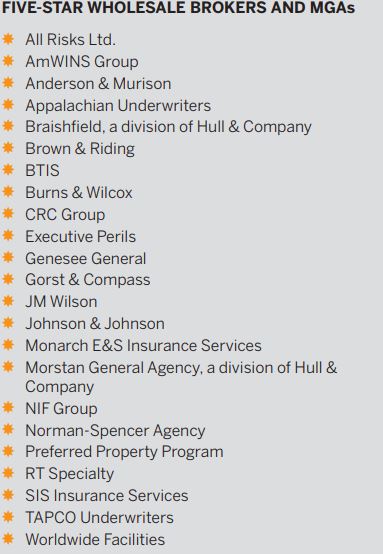 For the first time, the Producers on Wholesale Brokers & MGAs survey asked producers to evaluate their communication with wholesale partners, and for the most part, producers were pleased with the level of communication they received. Twenty-three out of 27 companies made it to the five-star list, with an average score of 8.84.
For producers, being able to contact their wholesaler through all means makes a difference in a working relationship. In the age of technology, being able to communicate with a partner via email or text is a preference shared by many producers; however, calling is always best when urgency is required. But regardless of whether requests are time-sensitive or not, producers always appreciate answers in a timely fashion: "They are very quick to get back to us. Many times we have needed things in a rush, and they send us what we need," said one producer. "The team is a breath of fresh air in an otherwise stagnant market of brokers," explains one response. "They are quick to call, email, respond, offer suggestions and review coverage enhancements and programs."
While many rated their communication as "adequate" or "better than most", some had a few suggestions on how the line of communication can improve between producers and wholesalers:
"Better communication between the underwriter, assistants and broker; sometimes not all parties know what's going on."
"Keep us informed and call us back with status on quotes."
"[The MGA] is so big, sometimes I am not sure who to go to."
Ultimately, the level of communication falls on individual underwriters and staff within wholesalers, but setting a company-wide culture focused on timely communication can set the standard when servicing retail partners.