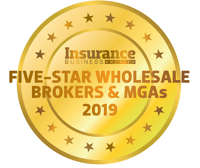 Five-Star Wholesale Brokers and MGAs 2019 - Range of Products
Wholesale partner performance: 8.70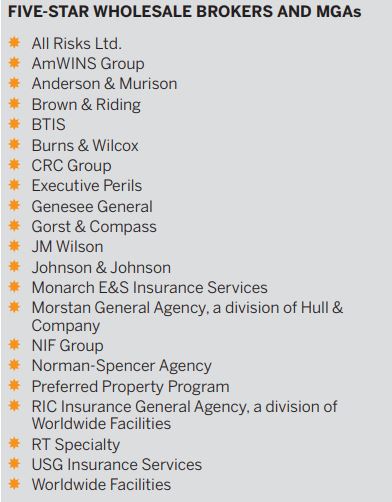 While access to primary markets is what producers' care about most, many still want broader and more niche markets, and according to survey results, most wholesale brokers and MGAs are keeping pace with producer exceptions, with 21 wholesale brokers and MGAs earning a five-star in this category.
Overwhelmingly, producers pointed out workers' compensation as the one critical coverage they are missing from their wholesalers. Mobile home and commercial auto coverage were also mentioned as 'wants' from a few producers. A few producers praised their wholesalers for access to many markets but criticized the lack of complete coverage within those markets.
Other producers had nothing but positive feedback for their wholesalers: "Given the niche markets our agency targets, the range of product availability has been a great fit for our needs" and "Never heard 'we can't do that'." This producer said their MGA's "builders' risk policy has better and broader coverage than most others."
But, more isn't always considered an advantage. One producer was quick to note that by working with a wholesale partner with a concentration on fewer markets also means they are getting expertise: "Focus is narrow, but this is a good thing," he said.