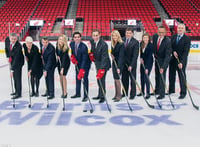 Five-Star Wholesale Partner: Burns & Wilcox
For the past 50 years, Burns & Wilcox has valued the strong relationships it has built with retail brokers and agents, working in cohesive partnership to help them achieve business success.
Offering a wide range of solutions to more than 30,000 independent brokers and agents worldwide, Burns & Wilcox is recognized as a go-to expert for understanding sophisticated and complex risks and providing a broad range of specialty insurance solutions quickly to help meet their clients' needs. When servicing retail partners, the company strives to provide unparalleled underwriting expertise, brokerage capabilities, risk mitigation counsel, sales and marketing support, and continuing education opportunities to help partners achieve their goals in all facets of the industry. Furthermore, the company is always proactively exploring and implementing opportunities that deepen its expertise, expand its capabilities and elevate client satisfaction.
Building on the implementation of its personal insurance practice groups in 2018, Burns & Wilcox continues to add expertise across its offices in the US and Canada. By deepening the practice groups for all lines of business, Burns & Wilcox is expanding that framework into further specializations, while also exploring additional ways to engage producers through broker-facing portals.