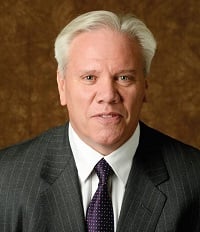 Five-Star Wholesale Partner: NIF (North Island Facilities)
Pictured: Mark P. Maher, president and chief operating officer
Exclusively serving the independent agent community since 1976, NIF (North Island Facilities) is a specialty insurance facility with established expertise in program management, wholesale brokerage and binding authority/MGA services. NIF's solid foundation was established by developing long-term relationships with the independent agent community and their carrier partners.
Based in New York, and with offices nationwide, NIF underwrites programs for nonprofits, social service agencies, bowling centers and trade contractors, as well as offering access to specialty property/casualty, such as contractors, difficult products, environmental, property and management/professional liability.
The firm's goal is to provide creative solutions for their retail insurance clients by leveraging their experience, expertise and strong relationships with their partner carriers. They bring value to their clients by helping them grow their business with access to their exceptional products, programs and speed to wholesale markets. Since December 2016, NIF has been a premier portfolio company of JenCap Holdings.
Company

Information
NIF (North Island Facilities)