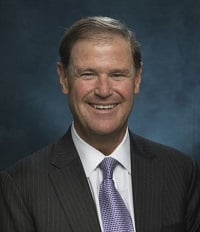 Five-Star Wholesale Partner: RT Specialty
Pictured: Timothy W. Turner, Chairman and CEO
RT Specialty is the wholesale brokerage arm of Ryan Specialty Group, an international holding company specialty in wholesale brokerage, MGU underwriting companies and other specialty services.
Founded in 2010, RT Specialty is an independent wholesaler with no insurance company backing or venture capital funding, and is not affiliated with any other insurance broker, financial institution or company.
Headquartered in Chicago, RT Specialty has 40-plus offices and 1,400-plus team members nationwide in all of the major markets. With more than $6 billion in premium placements in 2018, RT Specialty is ranked as one of the leading wholesale insurance brokers in the US.
RT Specialty specializes in brokering property, casualty, real estate / habitational, transportation, workers' compensation, life sciences, professional and executive liability risks, personal lines, among many other classes. In addition, RT has a concentration in tough, high-hazard risks that demand detailed expertise and specific industry experience and handles accounts of all sizes.
RT Specialty brokers place significant premium volume into the insurance marketplace across all lines of business, which translates into significant market clout. Couple this volume with technical expertise, exceptional underwriting relationship and fine-tuned execution skills of the RT brokers, and the end result is consistent, exceptional, cutting-edge risk solutions for your clients.