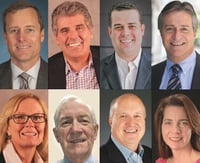 Five-Star Wholesale Partner: Worldwide Facilities
Last year was one of tremendous growth for Worldwide Facilities. In 2018, the firm completed five acquisitions and remains focused on bringing additional products, technology and employee talent to the MGA space in 2019. A national wholesale insurance brokers, managing general agent and program underwriter, Worldwide Facilities was founded in 1970 and provides retailers access to virtually every specialty domestic and international insurance markets. In addition to offering property, casualty, professional and personal lines products, Worldwide Facilities also offers exclusive programs, including ocean cargo, upstream energy, towing, local & intermediate trucking, intermodal and NutraRisk, an exclusive program for the dietary supplement/nutraceutical industry.
"Worldwide Facilities focuses on building strong customer relationships while leading with product expertise, breadth of markets and speed," says Davis Moore, CEO.