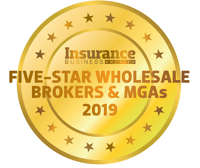 Technical Expertise and Product Knowledge
Wholesale partner performance: 8.84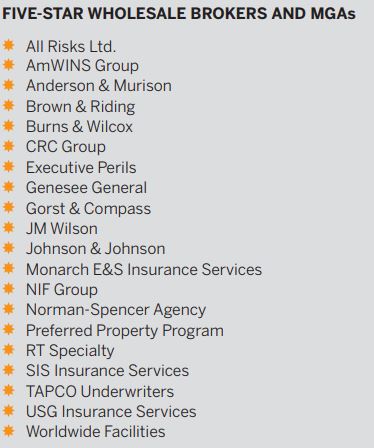 It is obvious that retailers seek specialization and expertise from wholesale partners, but just how well are wholesalers meeting producer expectations? Compared with last year, technical expertise and product knowledge continues to be wholesale brokers and MGA's second-best area of performance, scoring an average 8.84, with 20 wholesalers earning a five-star.
Producers value a partner who can provide comprehensive coverage guidance and consultative information, and for the most part, producers had positive comments about their wholesalers' expertise and knowledge: "I truly believe you will not find brokers more knowledgeable in their areas of expertise;" "when it comes to their programs, they know their stuff;" and "they are very helpful with [product knowledge] and giving us scenarios and definitions to help with our clients," were a few encouraging comments.
Some producers felt their wholesalers could do more to provide better expertise, such as one producer who had inconsistent experiences with various underwriters at his wholesalers: "most underwriters are great, some not so much," he said. This was echoed by a producer who stated that expertise and knowledge varied from underwriting unit to underwriting unit. Another producer felt that their wholesaler relied on them too much for product knowledge, which suggests a clear gap in expertise on the wholesale side.