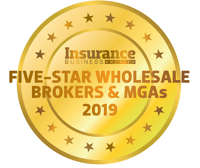 Underwriting Responsiveness and Turnaround Time
Wholesale partner performance: 9.00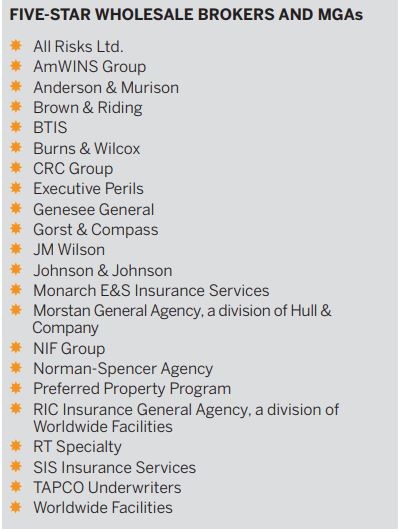 According to producers' feedback this year, underwriting responsiveness and turnaround has improved over other categories to become wholesalers' best-performing area; however, overall performance has remained stagnant from 2018, when the average score was also 9 out of 10. Nonetheless, wholesale brokers and MGAs did very well, with 22 companies earning a five-star rating in the category, which is good news considering underwriting responsiveness remains producers' top priority when choosing a wholesale partner.
Generally, producers were appreciative of their wholesalers' prompt response to quote requests, with some even saying that the service they received was so superior, it would be difficult to improve. "The team is great and really responsive, and they also send you a tracking system that let's you know they received [the quote]," said one producer of his MGA. Another described their wholesaler as "very responsive; they listen to what is needed and provide complete and consistent quotes." For one producer, the number one reason for doing business with their MGA is the reliable and quick quotes they know they will always receive.
Even among so many glowing reviews, a few producers expressed discontentment with the underwriting services they received. "My underwriter is really slow" and "acknowledge a request when received rather than waiting a week with no response" were some of the negative feedback. A few producers pointed to issues with staff turnaround and underwriter incompetence as the reasons for incomplete or slow quotes.