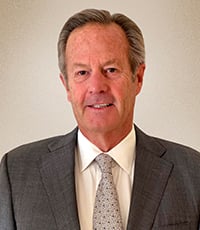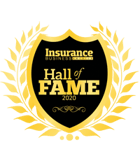 John S. Edack, Arch Insurance
Senior executive vice president
ARCH INSURANCE
"The key to a successful career? Build solid relationships. Always be current with theories of coverage. Respect and embrace data. And have fun!" says John Edack, a 40-year insurance veteran. Edack his lived his words: He was integral to the success of two multibillion-dollar insurance franchises and is considered by the wholesale industry to be one of the best technical underwriters in the US. He is also valued by countless professionals for his dedication to developing future talent and ensuring the industry's prosperity.
Edack started as an underwriter, managing a large book of business and staff. He quickly became respected for his technical underwriting skills, knowledge of the markets and his unmatched ability to identify and develop talent. Before joining Arch, Edack played an instrumental role in launching and building successful businesses that shaped the insurance industry. He served as SVP of the casualty division at ACE USA/Westchester, managing the excess and primary lines. Prior to ACE, he held a variety of positions at Industrial Underwriters, AIG and Chubb.
In 2002, Edack was hired as employee number eight at Arch, where he led the Western region as EVP. In 2007, he was promoted to chief regional officer with oversight of all US regions. He became SVP of the E&S casualty division in 2011; in 2019, he was asked to take on his current role, in which he chairs the Arch Worldwide Casualty Council, leads the contract binding solutions team and helps secure Arch's annual casualty reinsurance placement.
Perhaps the greatest testament to Edack's ability to recognize and develop talent is his 'coaching tree,' which includes several senior leaders at many top insurance companies. "Ask any E&S executive, underwriter, broker and even reinsurance underwriters, and they will tell you Edack is a legend," says Jeffrey Livingston, head of global sales at Guy Carpenter.
A proud Boston College alumnus, Edack has served as chair of the Surplus Line Association of California and its Executive Committee and Stamping Office Committee. As a philanthropist, he supports talent in underperforming high schools, Toys for Tots, the Alameda Food Bank, the American Cancer Society and various animal shelters. Along with his wife, Debbie, Edack is especially proud that their son, Jack, has chosen to follow in his father's footsteps and currently works in the industry.
Company

Information
Arch Insurance

Harborside 3; 210 Hudson St Suite 300, Jersey City, NJ 07311