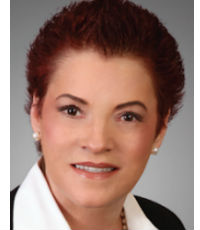 Alison J. Renner, President, life sciences, RT Specialty
Boasting more than four and a half decades of insurance experience, Alison Renner has dedicated her career to life sciences, particularly pharmaceutical product liability. In 1985, she co-founded A.J. Renner & Associates; five years later, the firm launched the first-of-its-kind product liability program known as RenneRx Insure, which still serves the generic and specialty pharmaceutical industry.

When RT Specialty acquired A.J. Renner & Associates in 2015, Renner was appointed president of the firm's life sciences division, providing risk management consulting and insurance services to the pharmaceutical, healthcare and cannabis industries.

Earlier this year, Renner served as a panelist at the Insurance Business masterclass Cannabis Cover 2017 Colorado, where she shared her knowledge and perspective on cannabis insurance coverage and the rapidly expanding marijuana industry.
Company

Information
RT Specialty

180 N Stetson Ave, Suite 4600 Chicago, IL 60601