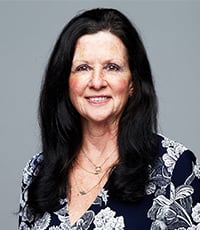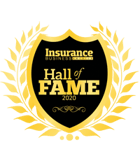 Cindy LaMantia, Gallagher
President, Great Lakes region
GALLAGHER
As one of the first female leaders in the insurance industry, Cindy LaMantia can still remember when she was the only woman at the table – and sharing a laptop was the norm. "While we have improved technology to leverage complex data and can now connect with our clients from anywhere, we need to continue to improve diversity," she says, noting that the "ability to establish and model a flexible work schedule has been key to me as a leader, woman and mother."
LaMantia started her career in the mailroom at Gallagher while she was still in college, eventually rising to become a top-performing producer in the property & casualty division. She set the tone for her career as a resourceful, client-focused, creative problem-solver when she developed one of the first-ever insurance pools. Since then, LaMantia has been recognized as Branch Manager of the Year by Gallagher and was named the company's first female regional president.
LaMantia's in-depth understanding of clients' risk management needs, concerns and priorities has been key in driving growth for the company. "Being hands-on with clients to help solve problems 24/7 when they need us the most is what drives me," she says.
To help educate clients and future insurance leaders, LaMantia often speaks at industry events. As a dedicated leader of Gallagher's internship program, she recruits and mentors young and diverse talent, and her advice to them is to focus on their goals and stay the course. "Know where you're going, even if you don't know the path to get there yet," she advises.