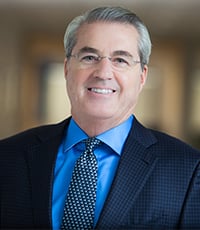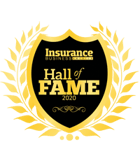 Dave North, Sedgwick
Executive chairman
SEDGWICK
When Dave North joined Sedgwick in 1995 as president and CEO, the company had fewer than 500 employees and $50 million in revenue. He has led its evolution from a boutique regional third-party claims administrator to a leading global provider of technology-enabled risk, benefits and integrated business solutions with more than 27,000 employees.
"I am passionate about the business because we make a difference in the lives of individuals," says North, who transitioned to his current role earlier this year after spending 25 years as Sedgwick's president and CEO. "Every day I am inspired by the work of our colleagues and the customers they serve."
With more than 39 years of experience in risk management and claims services, North is a frequent keynote speaker at industry conferences and events. In 2016, he received EY's Entrepreneur of the Year Award for the Southeast US region. He also received the CLM Lifetime Achievement Award in 2018 for his profound impact on the claims sector.
North notes that the claims industry is changing, particularly with the implementation of new technology. "The career opportunities that the claims industry offers today are unprecedented," he says, adding that there is strong demand for individuals who are willing to work hard, embrace new skills and show empathy to customers.
"We have to be more efficient and more effective, and technology can provide both," he says. "But meeting the needs of the individual should continue to be the central focus and will ultimately determine success."