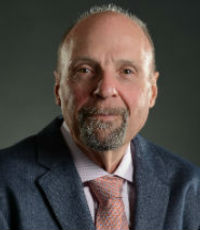 Evan Hecht, CEO, The Flood Insurance Agency
Beginning his career in 1975 as a Nationwide business insurance agent, Evan Hecht served as a business sales manager for Nationwide for four years before establishing The Flood Insurance Agency, a retail and wholesale insurance agency specializing in flood insurance. The company, which operates as a program administrator for Lexington Insurance Company, underwrites and distributes Private Market Flood, an alternative to FEMA flood insurance.

The Flood Insurance Agency has been at the forefront of the flood insurance industry for more than 25 years. Immediately recognizing FEMA's misstep in the implementation of the Biggert-Waters Act of 2012, Hecht took the opportunity to present his concerns to many state insurance commissioners, which resulted in him being asked to address all 50 insurance commissioners at an NAIC meeting.

Within days of the act's implementation, Hecht had launched a private flood insurance alternative, providing immediate relief to what headlines aptly called "skyrocketing" flood insurance premiums. Just over three years old, the program now insures more than $4 billion worth of property insurance, covering 21,500 risks, and has registered more than 2,000 independent agencies in 37 states to market the program.

Due to his extensive knowledge, Hecht has been called upon by lenders and state banking associations to provide compliance instruction on the federal mandatory purchase of flood insurance requirements. Most recently, Hecht served as a presenter and panelist at the Insurance Business masterclasses Cat Risk 2017 California and Flood Risk 2017 Florida. In November, he will discuss the future of flood beyond the impending reauthorization of the NFIP at the 2017 Future of Flood Summit in Miami.
Company

Information
The Flood Insurance Agency

5700 SW 34th St. Suite 402-B Gainesville, FL 32608