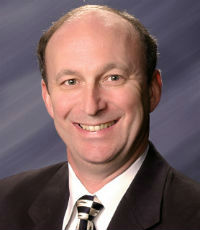 Jerry Murphy, Executive vice president, AmWINS Brokerage of Texas
On the future of insurance: "Artificial intelligence doesn't provide the human element that insurance is best at delivering. My hope is for a slowing of the dismantling of the human element in the provision of insurance."

After starting his career at AIG Risk Management and then moving on to roles at Alexander & Alexander and a small private firm to provide reinsurance placement services, Jerry Murphy co-founded Murphy Page Insurance in 1985 to take advantage of the major hardening in the insurance industry. Building upon years of experience within the London market, he developed a specific buffer excess product (GL/Al/MEL) designed to meet the capacity crunch in the marketplace.

Over the next 11 years, Murphy oversaw the firm's evolution as an MGA for several carriers, offering both casualty and property policies. Murphy Page established a non-standard auto program and developed unique coverages, such as a guest passenger liability policy for the trucking industry and a seven-day dealer protection policy for new and used auto dealers. In 2010, following a few acquisitions, Murphy became executive vice president of AmWINS Brokerage of Texas. Today, his team is one of only two units within AmWINS that specializes in delivering injury coverage solutions for employees and independent contractors. Murphy is widely recognized as an expert in the 'non-subscription' or 'opt-out' policy, having authored numerous policy forms and developed exclusive policy offerings and market capacity.

Murphy is an active supporter of insurance industry associations and causes. He co-founded and serves as a board member for the Association for Responsible Alternatives to Workers' Compensation and is dedicated to the preservation of Texas elective employer law and its expansion to other states.
Company

Information
AmWINS Brokerage of Texas

4725 Piedmont Row Drive Ste 600 Charlotte, NC 28210