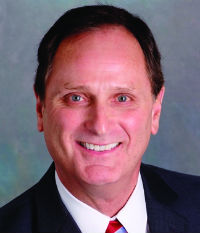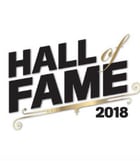 Kenn Allen, President and CEO, AmeriTrust Group Inc.
President and CEO
AmeriTrust Group Inc.
The leader of AmeriTrust Group's executive management team, president and CEO Kenn Allen heads a company that he has served for more than 30 years. Prior to his appointment to the top job, Allen served as an SVP for AmeriTrust and president of its subsidiary, Meadowbrook Insurance Agencies.
Over the course of his three decades with AmeriTrust, Allen has successfully assimilated seven property & casualty benefit agency acquisitions, developed several affinity property & casualty groups and centralized commercial marketing. He also established multiple benchmarking metrics to drive profit accountability and structured producers as freestanding profit centers. In support of those efforts, he created producer equity to help producers perpetuate their books of business and to use as a recruitment tool for new producers. As president of Meadowbrook Insurance Agencies,
Allen managed seven agency profit centers while helping to develop future effective leaders. Allen began his career with Safeco Insurance Company, performing safety engineering services throughout the Midwest. He obtained a second degree in occupational health and industrial hygiene to further his safety engineering effectiveness. He also worked for Republic Hogg Robinson, where he was one of three senior vice presidents responsible for overseeing one of America's largest third-party administrators for workers' compensation, group benefits and agency operations.
In addition to his corporate responsibilities, Allen is a trustee of the Michigan Opera and current chair of the insurance and legal committee for Walnut Creek Country Club in South Lyon, Michigan.
Company

Information
AmeriTrust Group Inc.

26255 American Dr, Southfield, MI 48034, USA