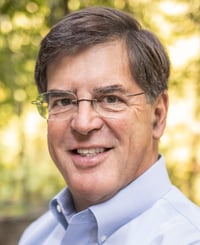 Brad Tennant, President, Tennant Special Risk
President
Tennant Special Risk
Following in his father's footsteps, Brad Tennant joined the insurance industry in 1974. At the time, he says, "I had no idea what an underwriter was. I was attracted to the industry because it was steady non-construction work.
Forty-five years later, Tennant's career has included stints at such industry giants as Allstate, Marsh, Reliance and various divisions within AIG, including National Union, Lexington and Landmark Companies. He has worked with state departments of insurance, underwritten and managed varied books of business, and managed MGUs from the carrier side.
In 1999, Tennant's entrepreneurial spirit led him to start his own agency with the goal of developing a premier MGU facility focused on subcontractors. "I wanted to offer the 'little guy' the broad and rounded coverage they needed at a reasonable price," he says.
Still going strong as a self-professed "insurance geek," Tennant says there is "a world of opportunity in this industry … If you are able, move through the different industry disciplines while you are young in your career."
He shares this insight as a mentor to his growing staff, providing them with a seasoned perspective on underwriting trends versus historical philosophies and digging into coverage forms whenever he can. "I see myself as an enabler for our staff and a leader by example," he says. "I believe in empowering our staff members and holding them accountable. That's the best way for all of us to learn."