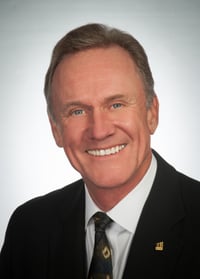 Bryan Sanders, Markel Assurance
President, US Insurance
Markel
Bryan Sanders entered the insurance industry right after college and has experienced many aspects of the business throughout his 38-year career, from working as a standard lines underwriter to spending 10 years as a retail agent to being a wholesale broker and holding various senior management roles.
Sanders was appointed president of US Insurance for Markel in 2018. He is responsible for underwriting and production in the US, Bermuda, and Dublin. He previously served as president of Markel Wholesale from 2014 to 2017 and was instrumental in the formation of Markel Assurance.
Bryan joined Markel with the acquistion of Alterra Capital Holdings Limited in 2013. Prior to Alterra, he worked for Hilb Rogal & Hobbs Company (HRH), MacDuff Underwriters, Inc., and Aetna Casualty and Surety.
After nearly four decades in the industry, Sanders says he's still excited about and motivated by his job. "I really love what I do," he said in an internal interview in 2014. "Not everyone is privileged with knowing exactly where they belong, but I do. I am privileged to lead a team of talented, motivated and tireless associates, including our regional presidents, underwriters and product line leaders, and a business development team that tells our story in compelling ways."