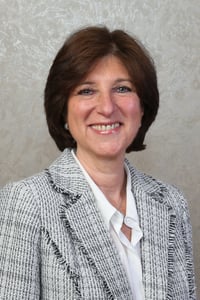 Roslyn Spiegel, Hub International Northeast
Senior vice president
Hub International Northeast
Roslyn Spiegel began her career with Hub International Northeast, then known as Kaye Insurance Associates, in 1982 as an administrative assistant. Six months after joining the firm, she was given the opportunity to work on the servicing team and took advantage of the chance to learn the business, eventually managing a relationship with one of the firm's largest real estate accounts. Today, Spiegel is responsible for working with some of the most prominent real estate management companies in the world on their insurance and risk management programs.
"Roz Spiegel has been an instrumental part of Hub's growth and success in the northeast," says Marc Cohen, president and CEO of Hub International. "She is a true insurance professional and leader not only in Hub, but within the industry."
As the team leader of Hub's Long Island risk management unit, Spiegel is responsible for the management and administration of large commercial lines of business, managing a multimillion- dollar book of accounts and overseeing a large group of customer service personnel. "My role at Hub is multifaceted: client advocate, team leader, quarterback, peacekeeper," she says. "For me, one of the most satisfying aspects of the position is serving as a mentor, teaching the finer points of coverages to the next generation of insurance professionals."
Outside of the office, Spiegel is an active participant in Hub's philanthropic efforts for the Insurance Industry Charitable Foundation.