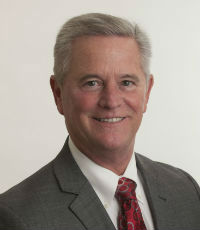 Joel Cavaness, President, Risk Placement Services
As president of Risk Placement Services, Joel Cavaness heads up one of the nation's largest MGAs and fastest-growing P&C wholesalers. Cavaness leads more than 1,700 RPS employees spread across 30 states. Under his guidance, the company's innovative program design, commitment to long-term relationships and high professional standards have ensured that it keeps growing.
Cavaness began his career as a casualty underwriter for standard and E&S carriers before joining Arthur J. Gallagher in St. Louis as a marketing representative in 1986, working his way up to area vice president by 1990. In 1996, he moved to Itasca, Illinois, to serve as president of International Special Risk Services before being named president of RPS in 1997. Cavaness is very active in the WSIA, having been on the board since 2010 and currently serving as a vice president.
Company

Information
Risk Placement Services

2850 Golf Road Rolling Meadows, IL 60008