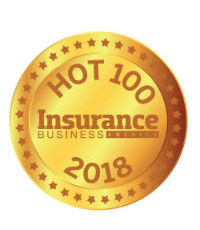 Keri Kish, Director of government relations, Wholesale & Specialty Insurance Association
As director of government relations for the WSIA, Keri Kish is responsible for implementing the membership's government relations and legislative advocacy program, in addition to acting as a compliance resource for members and serving as the association's liaison and advocate to federal and state legislative and regulatory entities.
Prior to her role with the WSIA, Kish worked with NAPSLO, the National Association of Insurance Commissioners and for Kansas Insurance Commissioner Sandy Praeger as a staff attorney.
A member of the Kansas and Missouri bars, Kish began her legal career as a prosecuting attorney in Dodge City, Kansas, where she prosecuted adult and juvenile offender criminal cases, gang-related crimes, and cases involving the care and treatment of impaired individuals. She also presented oral arguments in appeals on behalf of the state of Kansas before the Kansas Supreme Court.
Company

Information
Wholesale & Specialty Insurance Association

4131 N. Mulberry Dr., Ste. 200 | Kansas City, MO 64116