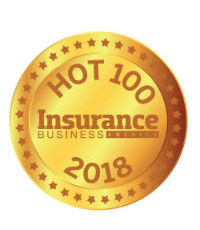 Reyanna Sheets, Producer, Norman-Spencer Agency
Since Reyanna Sheets joined Norman-Spencer's wholesale team in 2014 as a producer, she has worked diligently to contribute to increasing the team's revenues. Thanks to her knowledge of the marketplace, Sheets was instrumental in creating the team's 2016 and 2017 target marketing plan and was recognized this year as one of IBA's Young Guns.
An active participant in NS Cares, Norman-Spencer's charitable nonprofit foundation, Sheets has donated more than 100 hours of service time to the organization since its inception in 2015. In 2016, Sheets received the NS Cares 2016 Volunteer of the Year Award, given to those who demonstrate a high level of caring for their community and others.
Company

Information
Norman-Spencer Agency Inc.

8075 Washington Village Drive Dayton, OH 45458