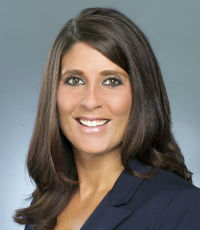 Yiana Stavrakis, Chief sales officer, Specialty Program Group
Yiana Stavrakis relies on more than 15 years of insurance experience to provide strategic sales and marketing guidance to Specialty Program Group's acquired business partners. Starting her career with Metro Insurance Services, Stavrakis steadily rose in both position and authority as she mastered underwriting processes and procedures. Since that time, she has held positions with Preferred Concepts and AmWINS Group.
Stavrakis is an active member of IBANY and AA-ISP, and is co-founder and past president of NAPSLO's Next Generation. She has received the NAPSLO Past President's Award for outstanding committee work, as well as the Steven R. Gross Under 40 Award and IBANY's First Emerging Leader Award.
Company

Information
Specialty Program Group

180 River Road Summit, NJ 07901-1449