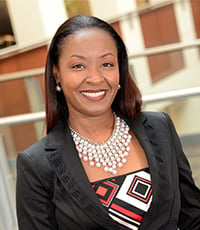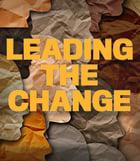 Errica Rivera, State Auto Insurance Companies
Culture and inclusion lead
STATE AUTO INSURANCE COMPANIES
Years in the industry: 22
As the culture and inclusion lead at State Auto Insurance Companies, Errica Rivera spearheads the development of the company's culture strategy and the implementation of engaging D&I initiatives. She has a passion for promoting diversity and inclusion in the workplace and helping develop future business leaders, and she has participated in and organized various community initiatives designed to target diverse audiences.
"Some ask why I stay in an industry where there is such a lack of diversity or lack of obvious intent to change," Rivera says. "I stay because I truly believe in what is possible and have the courage to be a part of that change wherever possible. The notable progress that I've experienced over the years was accomplished with much-needed laser-focused effort, reliable allies and the constant probe of fearless leaders consistently asking themselves 'What can I do next?' Spoiler alert: This work is not easy and will be frustrating but extremely rewarding. Look for opportunities to lean in, reach back, push up and press forward."
Currently, Rivera serves on the Insurance Council of Texas Education Foundation board of trustees, the Harding University board of trustees, the University of Texas at Dallas risk management advisory council, and the boards of the Texas Risk and Insurance Professionals Society and the national InVEST Program. She is also a member of the steering committee for the IICF Women in Insurance Forum (Southeast division) and the founder of the Harding University African American Alumni Association. In 2019, Rivera received the Insurance Industry Leader of the Year Award from the NAAIA Dallas-Fort Worth chapter.