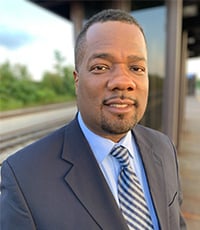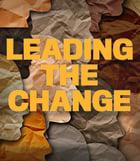 Lavezz Middleton, CNA Insurance
Operations leader of multinational billing and collections; chair of the African American Employee Networking Group
CNA INSURANCE
Years in the industry: 9
A proactive advocate for change with a solution-oriented mindset, Lavezz Middleton serves as chair of CNA Insurance's African American Employee Networking Group (AAENG) and is an active member of NAAIA's Chicago chapter. "AAENG's guiding principles are to educate, engage, and empower our members, colleagues, and local communities in a way that fosters unity across the enterprise and in the marketplace," Middleton says.
AAENG's initiatives include increasing awareness among high-school students about the professional offerings within commercial insurance and donating $100,000 to Hampton University, a historically Black university, to support students adversely impacted by Hurricane Dorian. AAENG also sponsors and partners with organizations like NAAIA. "We pride ourselves on aligning with other employee resource groups and business partners that share common interests in the D&I space," Middleton says.
Middleton believes that facilitating opportunities for people of color in the insurance industry will require new pipelines for cultivating and developing talent, as well as a commitment from companies to be intentional, transparent and focused on measurable goals.
"We need to reexamine the requirements to perform various functions versus general requirements that aren't specific to the role and could be limiting would-be candidates," he says. "Be it education, experience or some other factor, business is far more fluid than it has ever been, often requiring experience and adaptability versus a status quo. The industry has room to improve its racial equality and continues to make strides towards doing so. I'm optimistic of the mutual benefits from such change, showing great promise of potential growth."