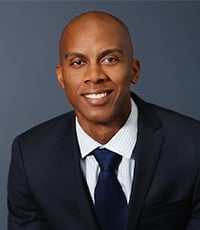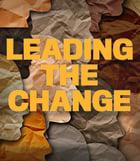 Marc Cunningham, Crawford & Company
Senior vice president, disability and absence management
CRAWFORD & COMPANY
Years in the industry: 19
The eldest child of immigrants, Marc Cunningham faced unique challenges and opportunities when choosing a career path, but he ultimately selected the insurance industry for its maturity and stability, as well as its attention to technology and innovation.
Over the years, Cunningham says he's witnessed apathy and indifference toward racial inequity within the industry. "There may be less of the malicious and overt bias tendencies that you find in many other professions, but the lack of recognition and thoughtful action has been just as harmful in many ways," he says. "The prioritization of diversity and inclusion in recruiting, development and promotion proves that there are great intentions within the industry; however, to achieve the necessary results, we have to be honest about our current shortcomings and explicit in what we want to achieve."
Currently, Cunningham's efforts are focused on RISE – Elevating Diversity, Crawford & Company's employee resource group for people of color. The group's purpose is to "activate, engage and connect a racially diverse and multi-ethnic workforce by driving initiatives that maximize the professional development and advancement of RISE." Cunningham is also an ally within the company's Women and Allies employee resource group.
"It's been critically important for me to ensure Crawford & Company is representative of the gender, racial, ethnic and cultural diversity that we aspire to find throughout the insurance industry at all professional levels," he says. "To that end, I take great pride in knowing that our disability and absence division team of leaders and influencers is represented by 75% women and people of color."
Company

Information
Crawford & Company

5335 Triangle Pkwy, Peachtree Corners, GA 30092