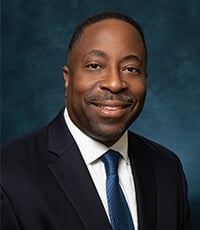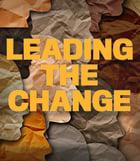 Michael Blackshear, Ryan Specialty Group
Senior vice president and global chief compliance officer
RYAN SPECIALTY GROUP
Years in the industry: 29
During his nearly three decades in the insurance industry, Michael Blackshear has been involved in mentoring and engaging leadership with the hopes of creating an environment that fosters and celebrates diverse voices. He is one of eight members of Ryan Specialty Group's diversity, equity and inclusion committee and is an active member of the Insurance Industry Leadership Pipeline, which generates strategies for the P&C industry to support the development and advancement of people of color.
"There are compelling ethical and business reasons why it is important for the insurance industry to value and act upon creating a much more diverse and inclusive industry," Blackshear says. "In our highly competitive market, lack of diversity will impact innovation, growth, and product and service development."
In addition to his work at RSG, Blackshear has spent 18 years on the executive council of St. John's University's Maurice R. Greenberg School of Risk Management, Insurance and Actuarial Science, influencing dialogue for diversity and supporting outreach to students from diverse socioeconomic backgrounds to encourage them to pursue careers in insurance. This year, Blackshear was also accepted to participate in Loyola University's Diversity, Equity and Inclusion Leadership Institute.
"It has always been my approach in being part of the solution to help navigate our industry to create an image that mirrors our society," he says. "Improving the path for people of color in the insurance industry will be dependent on employers, employees and our industry collectively taking creative, innovative approaches that are risky and unorthodox. We need to do something different since the techniques of the past have not been effective."