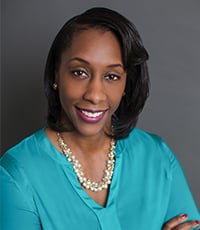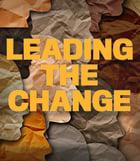 Monique Young, True Benefit, an AmWINS company
Vice president of client success
TRUE BENEFIT, AN AMWINS COMPANY
Years in the industry: 12
Monique Young joined the insurance industry in 2008 and has dedicated her career to pursuing her passion for helping others. She serves as a committee member for the Dive In Festival and is also a member of True Benefit's newly formed Diversity & Inclusion Council.
The pillars of the D&I Council include achieving an inclusive workplace, fostering career development and advancement, partnering with associations, and ensuring diversity within recruiting. Following the killing of George Floyd in May, however, the council shifted its efforts. Young and her fellow African American council members formed a subgroup and spent a week moderating daily one-hour roundtable discussions. The first four days, the group spoke exclusively with African American employees, inviting an executive to sit in on each session. On the last day, the group held a company-wide roundtable that was attended by more than 700 employees.
Young is currently enrolled in eCornell's Diversity and Inclusion Certificate course and also serves as a board member and mentor for GirlsLead, a nonprofit that provides leadership development and educational and financial resources to high-school girls.
"I'm generally one of the 'only' in a room," Young says. "Whether it's my gender, ethnicity and/or educational background, I'm usually not in the majority. The effort it takes to overcome this daily can be overwhelming. If I in any way can mitigate that for others while adding other powerful, intelligent leaders who look like me to that room, well, I consider that to be part of my responsibility, and I'm happy to do it."