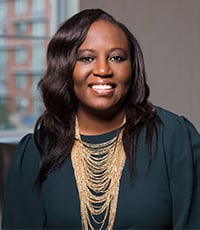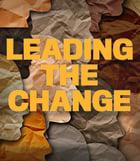 Sha'Ron James, Berger Singerman
Partner, government and regulatory team
BERGER SINGERMAN
Years in the industry: 12
Sha'Ron James got an up-close view of the insurance industry during her time as an insurance regulator, when she served as the court-appointed receiver and division director of the Florida Department of Financial Services' Division of Rehabilitation and Liquidation.
"As a regulator, I had the opportunity to see insurance companies formed, capitalized, and operating profitably and successfully in the marketplace," she says. "During that time, I did not see a single person of color at the table. One of the barriers to growth/promotion is the ability to get your foot in the door. Because the industry is relationship-driven on all levels, the idea that you have to know someone in order to get ahead is largely true. The challenge is figuring out how to break down the door."
To help break down doors, James serves as president of the Florida chapter of NAAIA and is a founder and member of the national HBCU I.M.P.A.C.T. program, which serves as a talent pipeline and encourages students at historically Black colleges and universities to consider careers in insurance.
"The insurance industry and its leaders have to become intentional about inclusion and equity," James says. "For some, diversity is the easiest box to check because it may simply be the result of hiring more people of color. The greater challenge is in [saying] that people of color should be represented at all levels and creating an environment that makes that possible. Companies must be committed to changing the face of the entire insurance ecosystem, which includes the makeup of its owners, investors, governing boards, C-suites, senior leadership teams, sales force, underwriting and claims professionals, and its outside consultants and contractors."