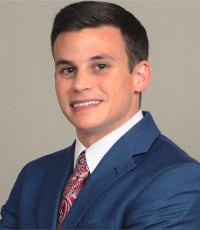 Dan Mittelmark, Socius Insurance Services
Vice president
Socius Insurance Services
Age: 30
A wholesale broker specializing in professional liability, management liability and cyber liability, Dan Mittelmark places a strong emphasis on diverse product knowledge, striving to find the best coverage solutions for his retail partners and insureds through strong relationships with underwriters and niche product knowledge. Recently, he took on the role of director for Socius' architect and engineer practice nationwide.
"Being a good wholesale broker takes a combination of ingredients," he says. "This includes being available for your clients, having diverse and up-to-date product knowledge, having strong relationships with partner insurance carriers, and being able to think outside the box."
Mittelmark is also a big proponent of continuing education. He has earned numerous designations, including RPLU, CIC, CPCU, ASLI and ARM, and is a certified continuing education instructor in the state of Florida, teaching courses on professional, management and cyber liability.