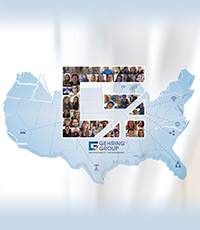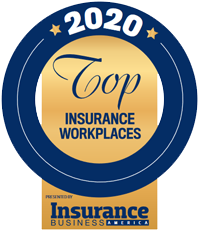 Gehring Group
Gehring Group has provided employee benefits and risk management consulting services to public sector clients for more than 28 years and developed the only web-based application for benchmarking of benefit plan data for these unique entities. To help their clients remain at the forefront of an everchanging industry, Gehring Group offers all clients, at no extra charge, ongoing continuing education seminars, legislative updates, an annual Public Sector Summit, open enrollment and educational collateral, ACA filing assistance and much more.
Gehring Group's "WHY" is to inspire communities so they envision and embrace new possibilities, and they take pride in the inclusive, community-driven organization built on 30 corporate values. These "30 Keys to Collective Success" have been the foundation for the organization's unique culture, and has shaped how they support each other, their clients, and the communities they serve.
Corporate Value #8 - Give Back, Pay it Forward. Gehring Group's Helping Hands & Healing Hearts committee spearheads community-driven initiatives each year and support organizations such as The Arc of Palm Beach County, The Lord's Place, The Homeless Coalition of Palm Beach County, Florida Sheriffs Youth Ranches, and many more deserving programs in the communities.
Company

Information
Gehring Group

4200 Northcorp Parkway, Suite 185, Palm Beach Gardens, 33410