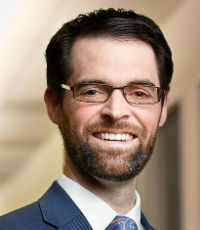 ANTHONY MILLER
GS Insurance Solutions
San Francisco, CA
Anthony Miller is the founder and president of Golden State Insurance Solutions [GSI]. He was also the chief sales officer and part of the founding team of a technology startup, which has been listed among the top companies shaping insurtech globally and driving customer engagement.
Given the plethora of insurance brokers in the market, Miller finds it crucial to grow his business by "continually learning to be a specialist in specific industries, while aligning myself with strategic partners in these spaces." He has built a strong position for himself within the real estate industry by looking after the risk concerns of apartment owners and property managers. Miller sees a good culture as the most rewarding aspect of his business, as it fosters a harmonious and successful working relationship with team members and partner clients.
Prior to establishing GSI, Miller was a principal at HUB International, where he managed the program division and marketing partnerships, and received the company's prestigious Sharp Award three years in a row for stellar performance in sales and leadership. He also had leadership stints with Hobbs Group and Willis, and has worked on nearly every aspect of insurance and risk management within the property market.
Company

Information
GS Insurance Solutions

2075 De La Cruz Blvd., Ste 200, Santa Clara, CA 95050