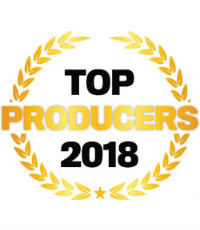 Anthony Miller, Founder & CEO, Golden State Insurance Solutions
GOLDEN STATE INSURANCE SOLUTIONS
San Francisco, CA
In 2014, Anthony Miller co-founded Golden State Insurance Solutions to look after the risk needs of businesses across the Bay Area. As the company's president, Miller leads its overall direction and growth, and oversees the property & casualty consulting operations.
Through the years, Miller has worked on virtually every aspect of insurance and risk management within the property industry, from advising some of the largest property management companies to managing programs for large construction projects and developing one of the largest exclusive property owners' programs in the state. His previous experience includes serving as a principal at HUB International and in leaderships positions at Hobbs Group and Wills.
Miller is also a key player in the insurtech space and has helped address the complex risk issues of the tech industry. He currently serves as an advisor for Indio, a tech company providing cutting-edge solutions for insurance agencies across the country.
Company

Information
Golden State Insurance Solutions

2075 De La Cruz, Ste 200 Santa Clara, California