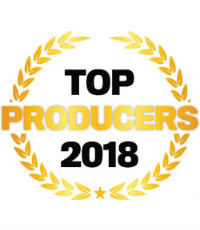 Katie Jackson, Executive Vice President, Gateway-Acentria Insurance
GATEWAY-ACENTRIA INSURANCE
Fort Lauderdale, FL
As vice president at Gateway-Acentria for the last six years, Katie Jackson has worked diligently to uphold the standards of unparalleled customer service that the company is known for.
With close to three decades of experience, she remains a leading expert within the company and the industry for all lines of property & casualty insurance.
Aside from her passion for insurance, Jackson is a strong advocate of animal rescue efforts. She is a board member of Tu-Bahd Horse Rescue, a nonprofit dedicated to rescuing horses from life-threatening situations.
Company

Information
Gateway-Acentria Insurance

2430 W. Oakland Park Blvd. Ft. Lauderdale, FL 33311