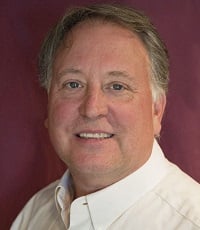 Bob Middleton, Director & Owner, Arts Insurance Program
Over the course of his career, Bob Middleton has focused on using marketing to provide specialized coverage, services and support to niche markets. For the past 15 years, he has served as owner and director of the Arts Insurance Program, a program of Maury, Donnelly & Parr.
The program's focus on the arts community allows him to "work with incredibly talented and dedicated employees who want to bring their art to their audience," he says. "It's incredibly satisfying to help them achieve their goals." Through the years, the program has developed relationships with numerous associations, including Dance USA, Opera America and the Shakespeare Theatre Association, which has led to tremendous success.