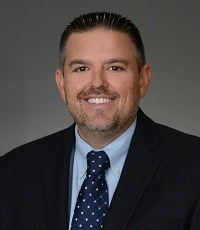 Brian Stanton, President, Gateway-Acentria Insurance
A two-time nationally recognized Top Producer, Brian Stanton brings over 20 years of industry expertise to Gateway-Acentria Insurance, a subsidiary of Acentria Insurance. He specializes in high-end net worth individuals, estate and life insurance planning as well as commercial insurance for restaurants, the contractors, wholesalers, distributers, trucking and retail. With a strong focus on upholding the company's outstanding customer service and creative insurance program design, Stanton aims to continue propelling Gateway-Acentria Insurance to the forefront of the insurance industry.
Prior to beginning his insurance career, Stanton played tennis for and earned his bachelor's degree from Florida State University. In his free time, he enjoys spending time with his wife and four children, and anything to do with the water.
Company

Information
Gateway-Acentria Insurance