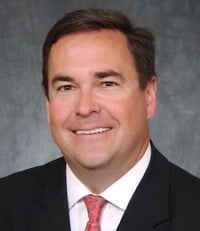 Hugh F. Coyle, Managing Principal, Integro Insurance Brokers
Hugh Coyle has 27 years of experience as a property & casualty insurance broker, including extensive experience working in the London and Bermuda marketplaces. During his career, Coyle has primarily served clients in the real estate, construction, technology and healthcare industries. He credits his success in the industry to "specific expertise in addressing the risks of real estate development and construction; understanding of clients' needs, timelines and expectations at each stage of the development process; professionalism and market relationships to provide best-in-class insurance program solutions; and becoming a highly responsive and engaged member of their project teams." In 2018, he and his team excelled by executing more transactions for more clients while continuing to offer an "ultra-boutique" approach to the insurance brokerage business. "High growth always requires greater communication and strong teamwork in addition to support from key underwriters," he says.
Coyle is best known for developing solutions to help clients control costs and transfer risk on complex real estate development and construction projects. He has placed insurance programs for close to $10 billion of construction projects, including hotels, bridges, tunnels and several prestigious museums in San Francisco, as well as 5,200 multifamily units in the Bay Area.
Company

Information
Integro Insurance Brokers