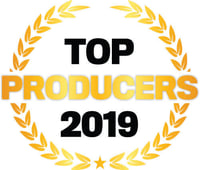 Jeff Bajza, VP, Sales Producer, AmeriFlood
With almost three decades of experience in the insurance industry, Jeff Bajza boasts unparalleled knowledge and outstanding customer service that sets him apart in a competitive marketplace. He founded Ameriflood in 2005, and through his many years of experience, he has become a subject-matter expert on flood insurance in the multi-family condo association sector. Aside from his many years of valuable experience and extensive knowledge, Bajza has been integral in leading Ameriflood, a subsidiary of Acentria Insurance, to be voted one of the top insurance agencies in Fort Lauderdale for the past three consecutive years.
When he is not busy serving his clients and expanding his insurance knowledge base, Bajza is involved in youth sports in his area, including serving as vice president of a competitive soccer league, and enjoys spending time with his wife and children.