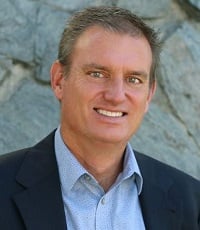 Jonathan Schreter, Executive VP, Bolton & Company
Jonathan Schreter enjoys the process of managing risk for all kinds of businesses, but after he identified specific industries where he could deeply examine the challenges they faced, his career really took off.
"For example, charter schools have seen tremendous growth, especially in California. I've leveraged Bolton & Company's 35-year history of serving private and independent schools and repurposed our intellectual capital to address the specific needs of these public institutions with great success," he explains.
In 2018, Schreter's number-one priority was protecting his most valuable asset – time – and ensuring that he used his available time in productive ways that demonstrated a return on ROI, especially when it comes to business development activities like conferences, lunches and other networking opportunities. "Sometimes it's okay to say 'no'," Schreter says.
Currently, he is writing a book to share the "insurance intelligence and risk management practices he's collected over the years.